Sokol is a traditional "supplier" of medalists from the Olympic Games, as well as world and European championships. As part of the XVIIth All-Sokol Slet, the Sokol Gala will showcase the best of Sokol competitive and high-level sports. The spectators will have an opportunity to see sports stars led by Alexander Choupenitch, the bronze medalist in foil fencing at the Tokyo 2021 Games, as well as traditional and less traditional sports.
The two-hour sports, social and cultural program for 15 000 spectators will present the sports story of Sokol organization and will go along the lines of the motto "Slet brings people together!".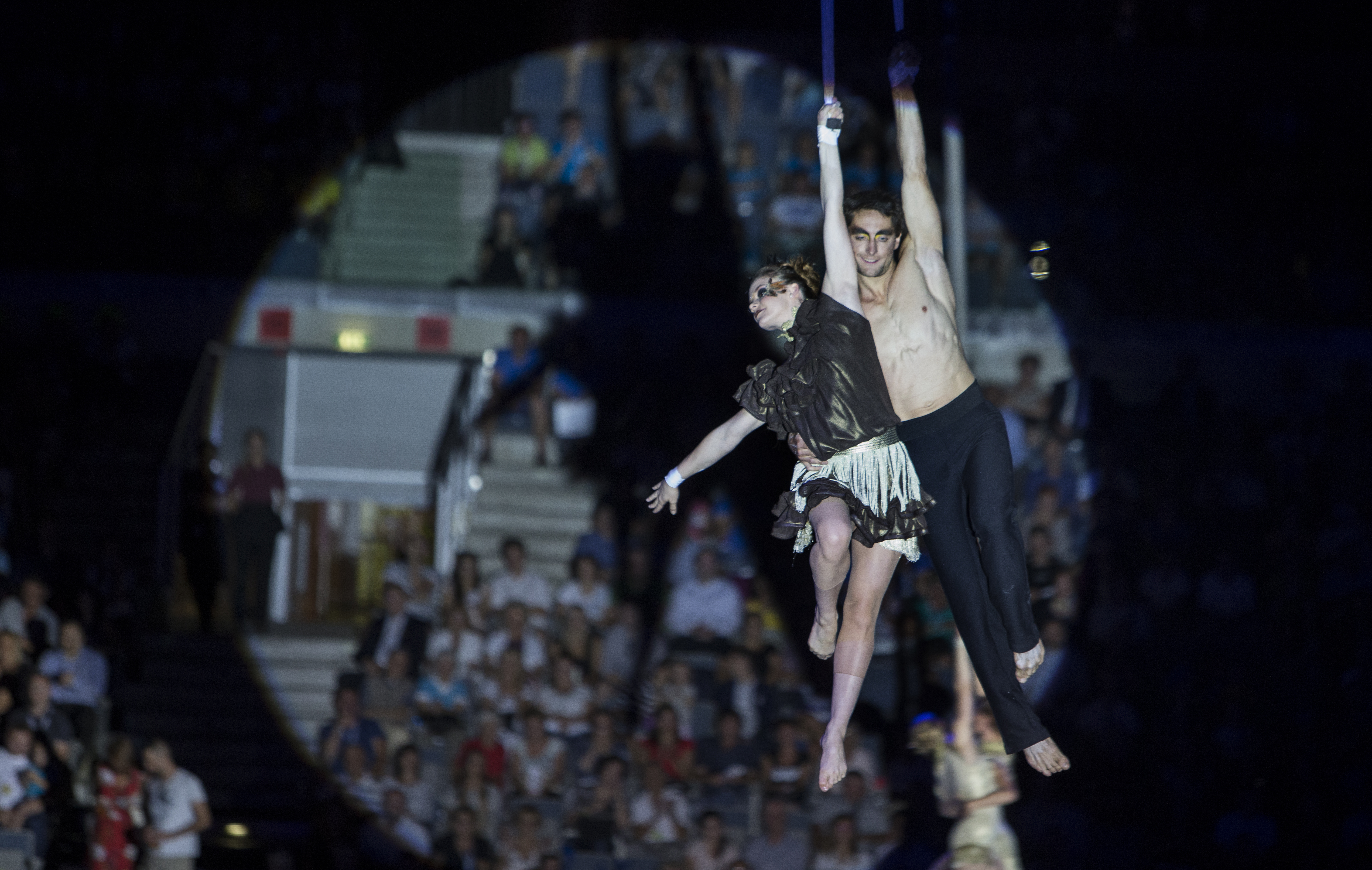 A selection from 80 sports that Sokol members enthusiastically practice in more than 1000 gymnastics units will be on display here, such as acrobatic rock'n'roll, badminton, basketball, rhythmic gymnastics, capoeira, floorball, handball, judo, trick riding, mushers, cheerleading, rope skipping, gymnastics, table tennis, fencing, climbing, taekwondo, dance sport, tennis, trampolining, teamgym, volleyball or wrestling. Over 500 performers, including international guests, will showcase their skills.
Parts of mass gymnastic compositions, the Sokol versatility as well as sports educators will be introduced to the audience too. The orchestra will play traditional Sokol songs hand in hand with modern compositions.
The spectators will neither miss unique archival footage of famous Sokol athletes. After all, Bedřich Šupčík won the first Czechoslovak Olympic medal (in rope climbing) and many of us are still amazed when seeing the breathtaking routine of Alois Hudec on the rings...
The Sokol Gala 2024 program is already being prepared. It will be published on this page soon.